Beginner Care Guide of Arowana
Date Posted: 2023-02-01 17:01:02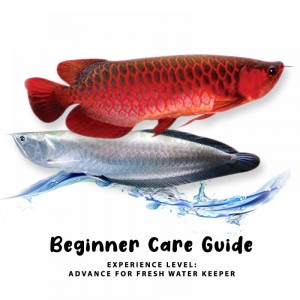 Common Name: Arowana
Scientific Name: Scleropages formosus
Average Size: Up to 60 - 100cm, varies with breed
Life Span: 8 - 15 years with proper care
pH: 6.5 - 7.5
Temperature: 24°C - 28°C
Water Hardness: 8 - 12 dH
TRAITS & BEHAVIOR
Diet:
Arowanas are carnivores. Provide them with live frozen insects, krills, worms or shrimp with soft shell.
Feeding Habit:
Arowanas is surface feeder and they often glide below the water surface.
Communal:
May live in communal but becareful when introduce new fish.
Jumper:
Arowanas is an active jumper, so please keep the tank covered.
ENVIRONMENT
Aquarium Placement:
Keep away the aquarium from direct sunlight and electronic goods.
Aquarium Size:
Juvenile Arowana needs at least a 90 liters of aquarium tank where as a full grown Arowana needs 500 liters as minimum.
Decoration:
Do not require any driftwood or substrate as the sharp edge may hurt their body, and they need wide space to swim.
Lighting:
6 - 8 hours of lighting is recommended. Avoid extended exposure of lighting to prevent the growth of algae.
Water Temperature:
Maintain the water temperature to between 24°C - 28°C by using cooling fan such as ISTA cooling fan.
Water Change:
Advised weekly change 10 - 25% of your aquarium water, at least 40% of aquarium water monthly by using cleaning tools.
NUTRITION
Staple diet:
Tetra Arowana is formulated with live dried food like krill, shrimps and crabs is highly acceptant by Arowanas.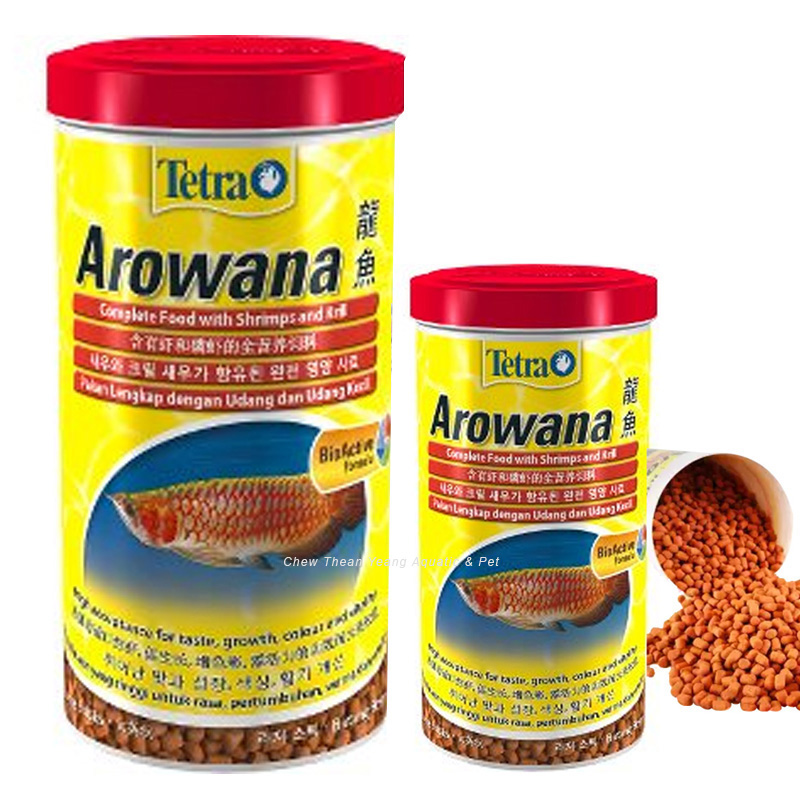 Supplement:
Tetra ArowanaVital and JBL Atvitol can be given twice a week to strengthen their immune system.
ISTA Mineral Salt Arowana is formulated with a special blend of iodine and B - complex vitamins which stimulates the vitality, appetite, breeding and overall activeness.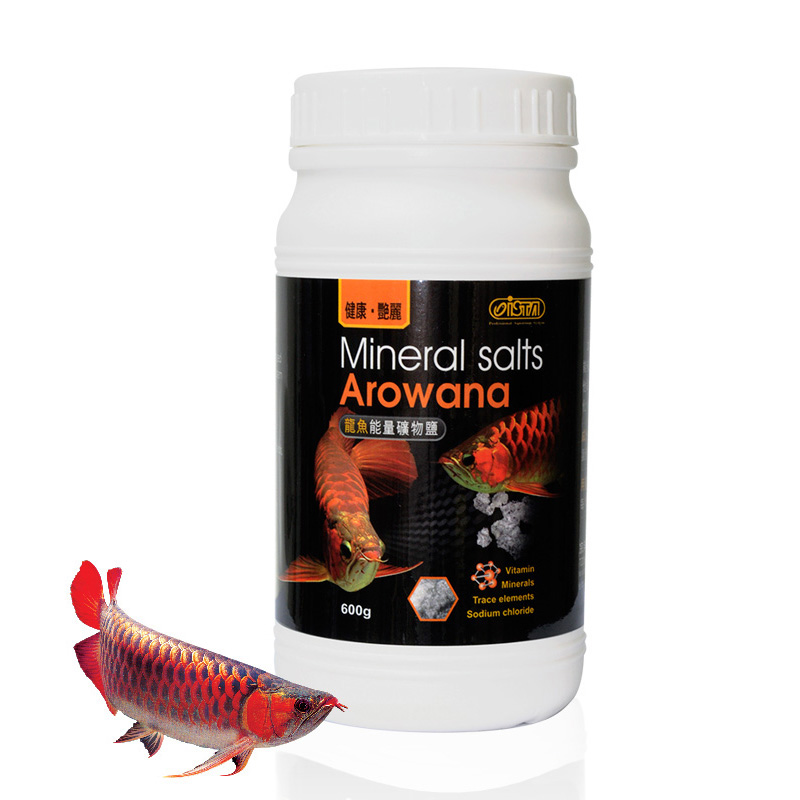 Treats:
Live insects such as crickets, mealworms, waxworms or frozen food can be fed occasionally.
Feeding:
Feeding young fish 1 - 2 times a day and only one time for adult Arowana. Remove any uneaten fish after 2 - 3 minutes with Nirox Fish Net.
HEALTH
Sign of healthy:
- Clear eyes
- Smooth and clean in appearance
- Healthy appetite
- Calm and steady gill movement
- Bright and even body coloration
Sign of illness:
- Loss of body coloration
- Lying on the bottom of aquarium
- Poor growth or weight loss
- Fins clamped to side
- Scraping body on rock
IMPORTANCE
- Avoid fish tank from being overcrowded as it may cause stress to fish and higher chance for them to get sick.
- Regular water change and an appropriate filtration is needed to maintain a good water quality.
- Check water quality by using JBL Test Kit at least once a week.