Extendable Cleaning rob with interchangeable attachment, ergonomic grip for slip resistant and comfortable use.
Flexible connection provides different angles for perfect operation.
Scraper: Effectively remove algae from your aquarium, stainless blade is interchangeable and rust resistant.
Scrubber: Good quality of scrubber won't scratch glass.
Rubber Scraper: Easy to remove the water from surface and makes the tank neat, no more water blot!
Clean and polish your aquarium with ease.
Three different Cleaning Heads maintain a crystal clear tank

Effectively remove dirt, algae and water stain.

Clean and polish the tank with ease.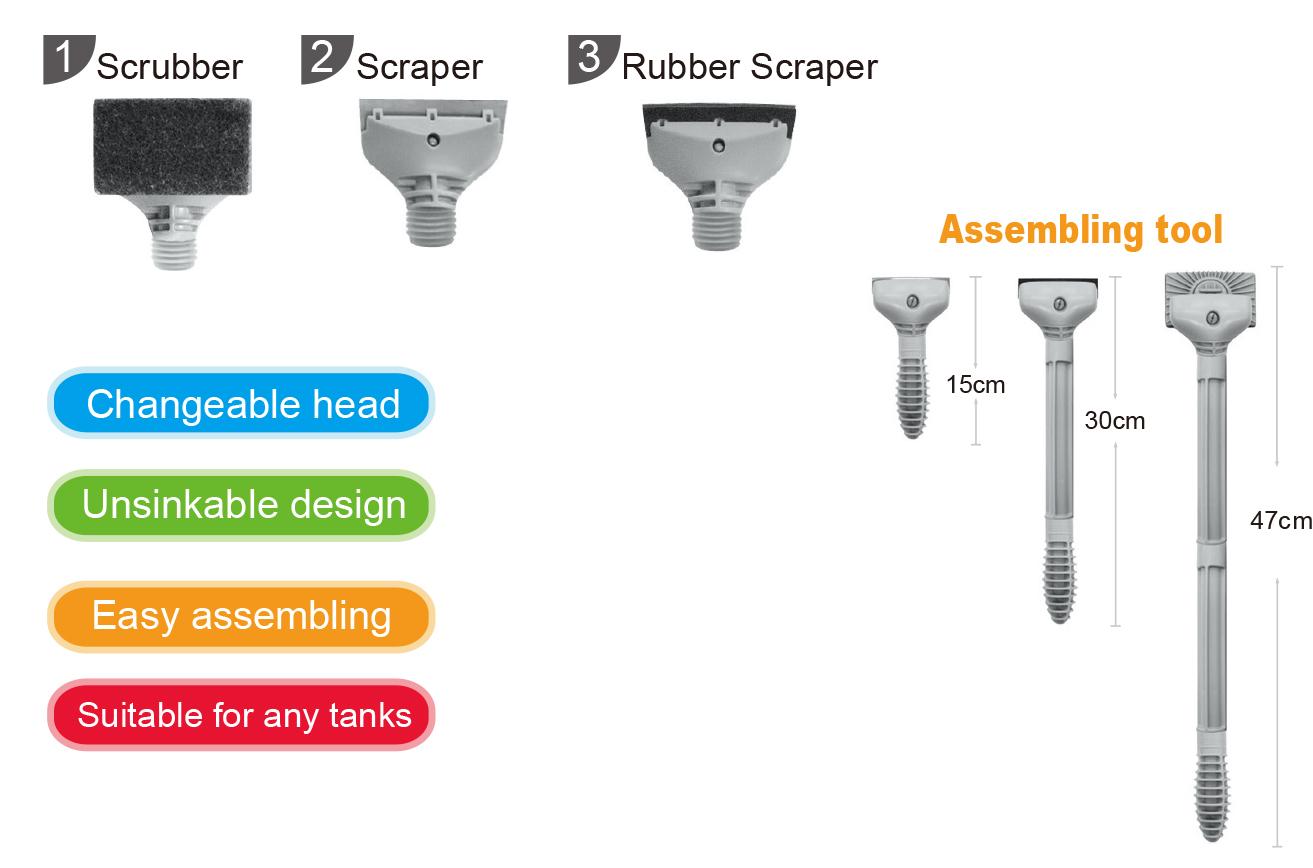 ISTA 3 IN 1 SMART MAINTAINER
Brand: ISTA
Product Code: AA-2035
Availability: In Stock
RM35.60

Ex Tax: RM35.60
QR Code